1 year ago
#101 Accessibility
Making software usable by all people.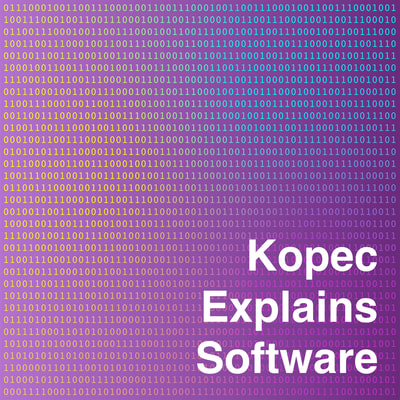 It is important to make software that is usable by all people, and that includes users with physical or mental challenges. Accessibility is about removing barriers, so that software can be used by everyone. In this episode we give a brief overview of accessibility in software. We emphasize the role that common sense good design plays, and explain how accessibility-aware developers can tap into operating system frameworks to make their software compatible with built-in device accessibility features. We provide specific simple examples to highlight how developers can plugin to OS-level frameworks, but do not provide a comprehensive list of all of the different kinds of accessibility.
Show Notes
Follow us on Twitter @KopecExplains.
Theme "Place on Fire" Copyright 2019 Creo, CC BY 4.0
Find out more at http://kopec.live