1 year ago
#37 How do Podcasts Work?
The journey from audio file to podcast player.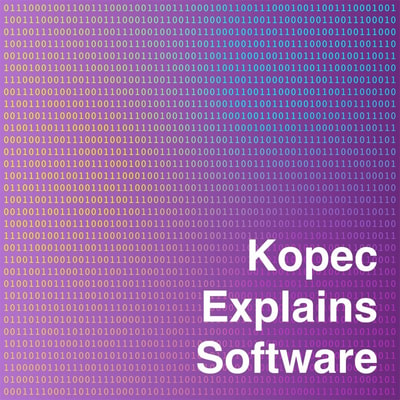 We discuss the history and software infrastructure behind podcasts. Podcasts are distributed using RSS feeds and MP3 files. They are hosted on web servers and podcast feeds are indexed by podcast directories. A podcast player connects to a podcast directory when you search for shows, and it connects to RSS feeds to find new episodes of shows you subscribe to. When you play an episode, your podcast player downloads the corresponding MP3 file from a web server. We explain how all of this works. Plus, we talk about how the podcast ecosystem has evolved and what software you need to start your own podcast.
Show Notes
Follow us on Twitter @KopecExplains.
Theme "Place on Fire" Copyright 2019 Creo, CC BY 4.0
Find out more at http://kopec.live
Check out our podcast host, Pinecast. Start your own podcast for free with no credit card required. If you decide to upgrade, use coupon code r-9db122 for 40% off for 4 months, and support Kopec Explains Software.