1 year ago
#11 What is a Programming Language?
And how do they differ from one another?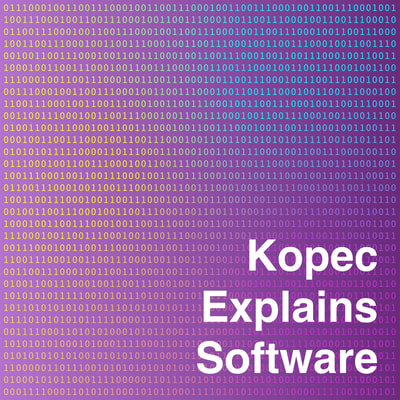 Programming languages are what we use to communicate ideas in computing. Software is written in a programming language and most people have a vague sense of what a programming language looks like. In this episode we explain a programming language's purpose and we categorize programming languages into various paradigms. We discuss some of the characteristics that make one programming language distinctive from another. At the end we dispense some advice for those interested in learning their first programming language.
Follow us on Twitter @KopecExplains.
Theme "Place on Fire" Copyright 2019 Creo, CC BY 4.0
Find out more at http://kopec.live