1 year ago
#52 One-Year Anniversary
We celebrate one-year of Kopec Explains Software.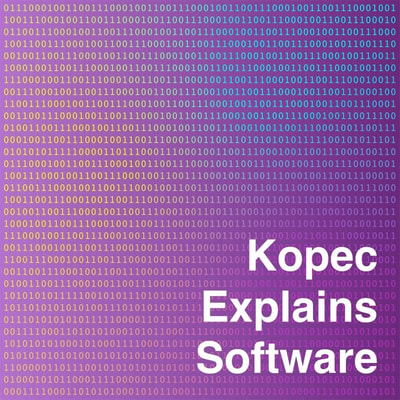 On our 1-year anniversary of the podcast we discuss our most popular episodes, our favorite episodes, and where we're going with the podcast moving forward. We also give you a bit of a sneak peek behind the scenes as we discuss how we get prepared for an episode. Don't forget to check out our back catalog, there's an episode for everyone. Thank you so much for listening and we'll see you next week!
Show Notes
Follow us on Twitter @KopecExplains.
Theme "Place on Fire" Copyright 2019 Creo, CC BY 4.0
Find out more at http://kopec.live